Why not focus on experiential learning rather than mere understanding of concepts?
International CBSE School In Hyderabad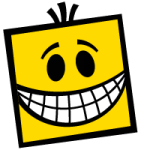 Our core curriculum is an international, integrated and thematic programme through which students study their world as independent and interdependent investigators.
Being an international CBSE school in Hyderabad, the curriculum teaches the traditional subject content areas through integration of concepts and skills and through discrete instruction and assessment to ensure mastery of essential content standards. Apart from being a international CBSE school in Hyderabad, The Gaudium also offers IGCSE curriculum.
Ours will be a rigorous educational programme based on skills, attitudes, concepts, knowledge and action.
Homework will be work that will be an extension of classroom learning, aimed at enhancing thinking and independent working skills. It will not be repetitive class work. This is what distinguishes an international CBSE school in Hyderabad from other regular CBSE schools.
Assessment of learning is based on the Board guidelines. Every work of the student will be assessed continuously throughout the year.
Our enquiry-based programme celebrates and taps into the cultural richness within our school. Students are encouraged to become critical thinkers, life-long learners and active members in the community.
Excited about the school? Contact us and we will tell you how we fill happiness in your child:
Did You Know?
Our unique program called STEM gives students a hands-on experience in Science, Technology, Engineering and Maths. STEM is an acronym for Science, Technology, Engineering and Math education. STEM is a curriculum based on the idea of educating students in four specific disciplines — science, technology, engineering and mathematics — in an interdisciplinary and applied approach. Rather than teach the four disciplines as separate and discrete subjects, STEM integrates them into a cohesive learning paradigm based on real-world applications. A proper curriculum is set for each grade where the child gets to work on atleast 10 projects a year. Each lesson plan is designed to better understand the concepts taught in the classroom using hands-on and experiential activities.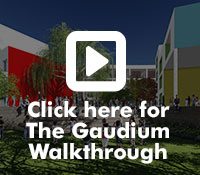 The Gaudium Events
The Gaudium
Participants: Grade 1 – Grade 5 – 2 students each Date 17 Nov 2017 Learning Objective: To understand the elements of Theater and performing arts Workshop leaders: Mrs. Deepali Trivedi Literature and Theater Fest Geckos [...]
The Gaudium
Date: 14th November 2017 Learning Objective: To observe the birth anniversary of Jawaharlal Nehru that is celebrated as "Bal Diwas". Facilitators: All In: Academic, Facilities, and Management Staff Children's day, also known as 'Bal [...]
The Gaudium
Title: Farmers Market Participants: Teachers/Students/Parents/Staff Date 11th Nov 2017 Learing Objective: Life Skills Workshop leaders: Students  The Gaudium geckos organise an Integrated fund raising event 'Farmers Market'  Life is not about finding yourself. Life is [...]