The Gaudium is the best international school in Hyderabad because of the backing of professionals with an extensive background in management and a passion for education. It is an eclectic mix of educationists and the finest brains in the country.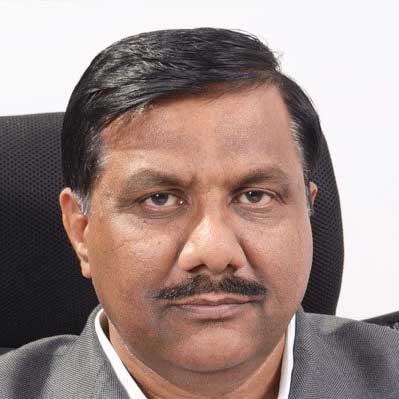 K. Nityananda Reddy, Chairman
Over the past 25 years, having been part of the team that created a highly successful multi-billion global healthcare organisation which provides affordable high quality products to people in over 100 countries, I have come to realize that good education alone without conscience and values could bring much harm to the world.

I believe that education is one of man's greatest transformative powers that need to be constantly honed and improved.

As I engage upon this school venture, my broad aim is to redefine formal education and promote international understanding through it. Education has to be made relevant to the global needs of our time and bring tremendous value to society.

I believe that success follows those who follow their heart, however the environment around us isn't always suited for nurturing our passions, keeping individuals from realizing their true potential. The focus at The Gaudim is to offer 360º development to students, giving them a nurturing environment with sufficient exposure.

No one is more eager and passionate about your child's education than you as parents. We therefore extend our support to nurture your passion along with helping your child to bloom into a value added member of society.
Mr. Nityananda Reddy hold's a Master's Degree in Chemistry. His vast entrepreneurial skills helped establish Aurobindo Pharma as a name to reckon with in the Pharmaceutical industry. With over 3 decades of managerial acumen under his belt, he has steered the organisations under him towards success in their respective areas. He has also been presented with numerous industry awards and recognitions for his contribution to the industry as well as to the nation's wealth.