The Gaudium Management Team
The Gaudium is one of the finest international school's in Hyderabad because of the backing of professionals with extensive background in management and a passion for education. It is an eclectic mix of educationists and the finest brains in the country.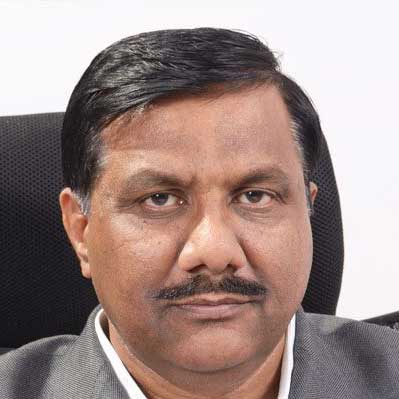 K. Nithyananda Reddy, Chairman
Over the past 25 years, having been part of the team that created a highly successful multi-billion global healthcare organisation which provides affordable high quality products to people in over 100 countries, I have come to realize that good education alone without conscience and values could bring much harm to the world.
I believe that education is one of man's greatest transformative powers that need to be constantly honed and improved.
As I engage upon this new school venture, "The Gaudium – a CBSE & IB World School in Hyderabad", my broad aim is to redefine formal education and promote international understanding through it. Education has to be made relevant to the global needs of our time and bring tremendous value to society.
I believe that success follows those who follow their heart, however the environment around us isn't always suited for nurturing our passions, keeping individuals from realizing their true potential. The focus at The Gaudim – a CBSE & IB World School in Hyderabad is to offer 360º development to students, giving them a nurturing environment with sufficient exposure.
No one is more eager and passionate about your child's education than you as parents. We therefore extend our support to nurture your passion along with helping your child to bloom into a value added member of society.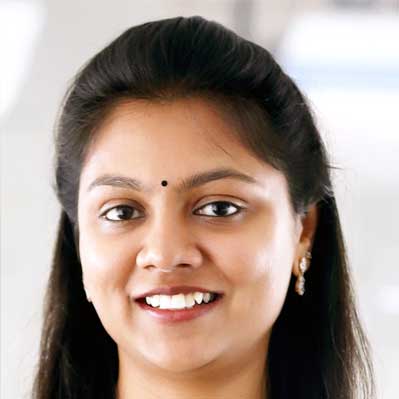 K. Kirthi Reddy, Founder
It gives me immense pleasure to present The Gaudium – a CBSE & IB World School in Hyderabad to you. At The Gaudium we believe that a child's growth is measured in smiles and achievement is quantified by contentment. In line with this our endeavor is to nurture a child's innate happiness through education that creates value and equips students with the wisdom to apply what they have learnt joyfully.
Students of The Gaudium – a CBSE & IB World School in Hyderabad, are encouraged to identify and develop their own means of happiness that they take forward into their lives beyond School. Aiding us in our mission is an invigorating learning environment complemented by the finest of facilities and faculty who ensure that students are provided with the right inputs at every level – academic, non-academic, emotional and physical.
As a result of our holistic approach a child stepping out of our institution will not merely excel in his or her chosen career but will also succeed as a well-balanced and culturally enriched human being with a positive approach to life.
At The Gaudium, we don't believe in merely educating children, our mission is to sculpt happy minds. Thank you for your interest in The Gaudium.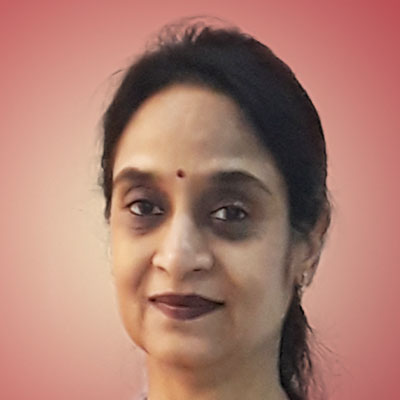 Shalini Singh Hamilton – Principal CBSE & Cambridge International
Success for me is not only defined by tests and exam results. The greatest success are the happy faces that enter and leave the school premises every day who will eventually step out into the real world with confidence, the right skills and knowledge, and compassion in their hearts. The Gaudium School is the epitome of creating happy and responsible individuals who balance their inner and outer world. I feel privileged to be a part of the esteemed institution that lays emphasis on holistic excellence, mindfulness and wellbeing, core values of integrity, gratitude, empathy, and global leadership.
As the Principal of Cambridge International and CBSE, I strive to promote academic excellence, values of kindness, compassion and respect thereby bringing a positive change in the students. My endeavour is to develop a strong academic team which has love for students, passion for teaching, follows work ethics and has the willingness to reflect and work collaboratively. The objectives of me and my team includes developing self-awareness and mindfulness, inculcating skills of critical thinking and inquiry, enabling learners to communicate effectively, to apply life-skills to deal with stress and conflicting situations around them, developing strong abilities to reflect on their own thoughts and behaviour, and thinking beyond stereotypes and assumptions.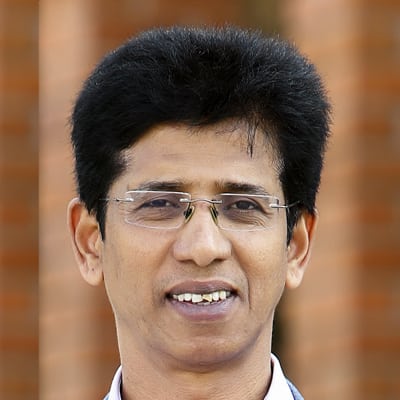 Shanmugam Paramasivan – Principal IB MYP & DP
It is said that young children are a reflection of God. It's a reference to the innocence and worldview that they have. With a mind that is like a blank canvas, they are ready to see a world beyond their family. This is where the right school makes it easy for them to grow. Home is where they are most secure – because of not just the warmth but also the joy that the environment gives. Similarly, The Gaudium too aims to give the same Joy during the process of learning and preparing for the world.
As the Principal of IB school, I would strive, through the collective efforts of our teachers and staff, to make the tiny tots feel that they are in a place which is just like their home – and more. A place where they get to make new friends, see the world and learn the fundamentals of life. I am sure with our values and ethics in place, this task will be easily accomplished. I invite you to give your children a learning environment which is full of joy and the feeling of home.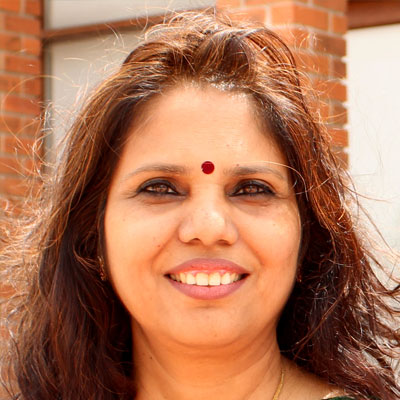 Anjalika Sharma – Principal IB PYP
Our understanding of the learner is the foundation of our approach to learning and teaching. Children inquire, question and draw conclusions about themselves, others and the world around them. They are keen observers and explorers. Through their experiences and interactions, they naturally develop and share perceptions and understandings.
We, as important stakeholders, must create a learning environment and a range of experiences that are both adaptable and appropriate to young students, which helps them understand the important influence of their contexts and thus establish their identity of 'who they are'!
Play has a crucial role in the life of young learners, as it provides opportunities to inquire into important concepts and personal interests. Through play, students actively construct meaning, models, revisit and revise ideas and further learn. Thus, they begin to understand how the world works. We educators must interact with students while observing, monitoring and documenting their learning.
Students should be encouraged to take initiative, express themselves, make choices and set their learning goals. They should be encouraged to actively engage, monitor and adjust their learning as needed. I firmly believe that schools should create a collaborative educational environment, which allows students to be critical thinkers and solutionaries, who are caring and responsible global citizens!