The Gaudium Management Team
The Gaudium is one of the finest international school's in Hyderabad because of the backing of professionals with extensive background in management and a passion for education. It is an eclectic mix of educationists and the finest brains in the country.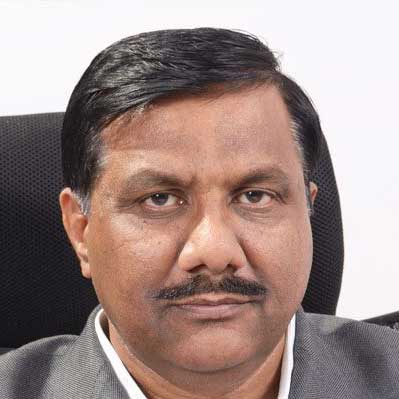 K. Nithyananda Reddy, Chairman
Over the past 25 years, having been part of the team that created a highly successful multi-billion global healthcare organisation which provides affordable high quality products to people in over 100 countries, I have come to realize that good education alone without conscience and values could bring much harm to the world.
I believe that education is one of man's greatest transformative powers that need to be constantly honed and improved.
As I engage upon this new school venture, "The Gaudium – a CBSE & IB World School in Hyderabad", my broad aim is to redefine formal education and promote international understanding through it. Education has to be made relevant to the global needs of our time and bring tremendous value to society.
I believe that success follows those who follow their heart, however the environment around us isn't always suited for nurturing our passions, keeping individuals from realizing their true potential. The focus at The Gaudim – a CBSE & IB World School in Hyderabad is to offer 360º development to students, giving them a nurturing environment with sufficient exposure.
No one is more eager and passionate about your child's education than you as parents. We therefore extend our support to nurture your passion along with helping your child to bloom into a value added member of society.
K. Kirthi Reddy, Founder
It gives me immense pleasure to present The Gaudium – a CBSE & IB World School in Hyderabad to you. At The Gaudium we believe that a child's growth is measured in smiles and achievement is quantified by contentment. In line with this our endeavor is to nurture a child's innate happiness through education that creates value and equips students with the wisdom to apply what they have learnt joyfully.
Students of The Gaudium – a CBSE & IB World School in Hyderabad, are encouraged to identify and develop their own means of happiness that they take forward into their lives beyond School. Aiding us in our mission is an invigorating learning environment complemented by the finest of facilities and faculty who ensure that students are provided with the right inputs at every level – academic, non-academic, emotional and physical.
As a result of our holistic approach a child stepping out of our institution will not merely excel in his or her chosen career but will also succeed as a well-balanced and culturally enriched human being with a positive approach to life.
At The Gaudium, we don't believe in merely educating children, our mission is to sculpt happy minds. Thank you for your interest in The Gaudium.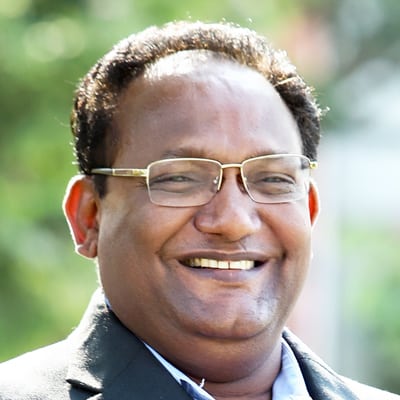 Prabhakar Reddy – Principal CBSE & CIE
The Gaudium School's emphasis on having joy while learning is what drew me to the school. During this period a child's growth graph is meteoric and is most vulnerable to any kinds of input that may be given and the impact is profound. Therefore it is imperative that the right blend of values, ethics and knowledge be imparted through teachers who are highly motivated and committed to this cause.
As Principal of CBSE & CIE School, it is a pleasant challenge to maintain this balance between joy and learning. To be able to share a vision with not just the teachers but even the parents is a journey that can be completed only with the support of the parents. And all of this is to be done while maintaining the impeccable standards of the different boards and curricula. Please join me in this wonderful journey of joy and learning!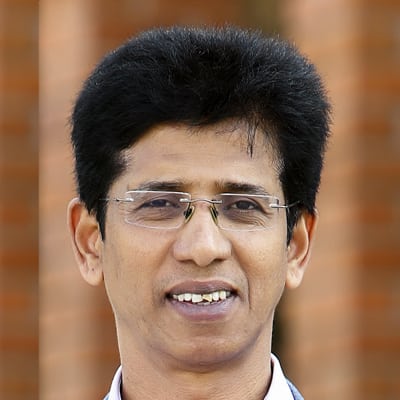 Shanmugam Paramasivan – Principal IB
It is said that young children are a reflection of God. It's a reference to the innocence and worldview that they have. With a mind that is like a blank canvas, they are ready to see a world beyond their family. This is where the right school makes it easy for them to grow. Home is where they are most secure – because of not just the warmth but also the joy that the environment gives. Similarly, The Gaudium too aims to give the same Joy during the process of learning and preparing for the world.
As the Principal of IB school, I would strive, through the collective efforts of our teachers and staff, to make the tiny tots feel that they are in a place which is just like their home – and more. A place where they get to make new friends, see the world and learn the fundamentals of life. I am sure with our values and ethics in place, this task will be easily accomplished. I invite you to give your children a learning environment which is full of joy and the feeling of home.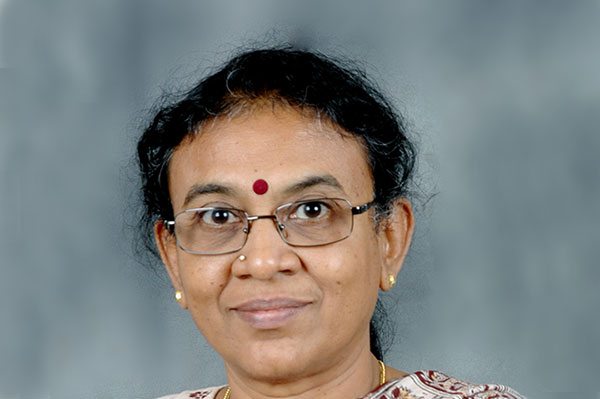 Dr. Lalitha Iyer
Dr. Lalitha Iyer is an independent consultant, with a special interest in institutional change facilitation in social sector, education and livelihoods and microfinance. She did her Masters in Statistics and is a Doctorate in Economics. After working in senior levels in State Bank Of India in development banking, she now serves as an independent consultant in various institutions. She is an accredited sensitivity training facilitator and a professional member, Indian Society for Applied Behavioural Sciences (ISABS) and National Training Laboratories (NTL–USA). She is currently Dean (Professional Excellence) and a member of the Executive Board of ISABS. She is the Chairperson of Sathi, Bangalore. Lalitha has authored, co-authored and edited several books including, "The Strategic Business Spiral" (2001), "Institutions Consultants and Transformation – Case Studies from the Development Sector" co-edited by her and published in 2009, "Whose Sustainability Counts?"(2011), and "Rescuing Runaway Children"(2013). Her experience as Principal of Vidyaranya is an asset for The Gaudium – a CBSE & IB World School in Hyderabad.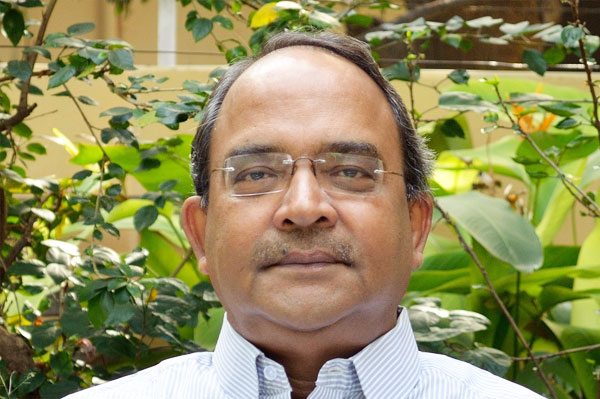 Manohar Prasad
Mr. Manohar Prasad has worked in different capacities in the Government of Andhra Pradesh before taking voluntary retirement from the I.A.S. His work as Collector in Nalgonda district with bonded labour has set a benchmark. He received the prestigious Vriksha Mitra award from Government of India for his pioneering people's plantation work with the tribal communities in East Godavari district. Mr. Manohar Prasad is instrumental in establishing Centre for Development and Research (CDR) in 1983. CDR is instrumental in partnering with tribal mothers in setting up Pre-primary schools in various districts as one of its primary activities. His emphasis on joyful, activity based teaching methodology is being followed in all the schools set up by CDR. Thus his contribution to The Gaudium – a CBSE & IB World School in Hyderabad, will be invaluable.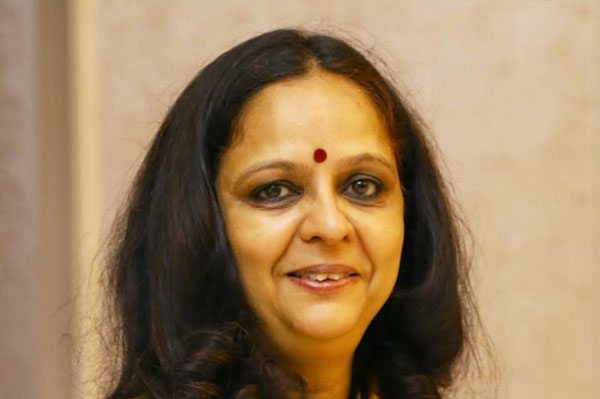 Padma Juluri
Padma Juluri is Chief Learning Architect in Carve Niche Technologies, Bangalore. She is a Management Professional with a vast experience of more than 2 decades in the Education& Training Sector. Having been in the capacity of Director, Consultant and Head and in the roles of Teacher, Trainer, Designer of Business Models & Operations and Customized Solutions, she is at an advantage to create and impart value education at The Gaudium – a CBSE & IB World School in Hyderabad. Her expertise ranges from Teaching& Training to Business Operations to designing business models and customized solutions in K-10 Schools, Technology & Multimedia Education, Training Trainers, Technical & Higher Education and Adult Education. As a Teacher Educator she has trained over 5000 teachers and implemented Technology in Education projects in 200+ schools in Hyderabad and AP.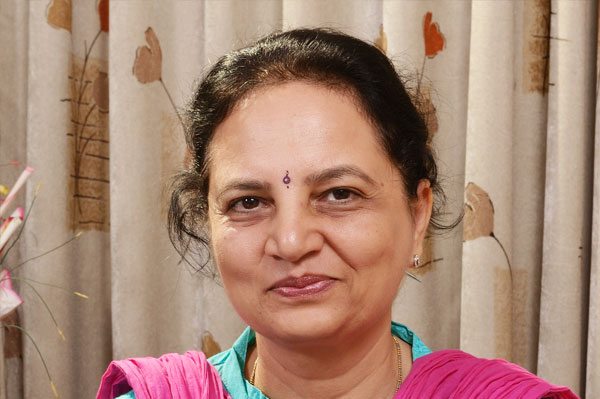 Dr. Monica Nagpal
Dr. Monica Nagpal is an Honours Graduate in Botany and has done her Master's and Doctoral degrees in Education. She is multi-talented and excels at dance, creative writing, art and sports. She is an experienced educationist and has been a Teacher and Principal. Her research on "Primary mental abilities in relation to memory among primary school children" has provided great inputs in understanding types of memory and its impact over various antecedent variables such as Grade, Age, Games, Scholastic Achievement, Movies, and stay in school on rate and level of acquisition of primary mental abilities and memory for effective primary education. She believes in helping the children rather than teaching as per her research on pedagogy of education. Dr Nagpal studied the philosophy of "Value Creation Education" that preaches the saying "Do not view learning as preparation for living, but as an enablement in the process of living". a CBSE & IB World school in Hyderabad and too of the standard of The Gaudium will push this initiative to its logical conclusion.