Why are the kids
at The Gaudium called
Geckos?
The 'Gecko' Concept
The Students of The Gaudium School are called as 'Geckos'.
Geckos are Widely spread and present in all habitats and we want our students to spread across the globe for their growth and success.
Geckos have movable eyes for being vigilant and and we want to prepare our students to be pro-active
When food is scarce, they are very tolerant and rely on their stored reserves and we want our students to always be prepared for the extremes
As geckos are found and accepted in many morphs—color, pattern and size variations, we regard a heterogenous population of students with open–mind at the Gaudium
The geckos' exceptional sight and hearing abilities, help them to camouflage from their predators enhancing their survival. We wish our students to adapt to any situation and mould unfavourable circumstances to their advantage
Geckos are unique among lizards in their vocalizations. They use chirping sounds in social interactions with other geckos
Our Geckos are taught to be adaptable and to be comfortable in any situation
The geckos mesmerize the whole world with the symbolic meaning of their songs, dances and tonal resonance
Excited about the school? Contact us and we will tell you how we fill happiness in your child:
[]
keyboard_arrow_leftPrevious
Nextkeyboard_arrow_right
Did You Know?
Gaudium is the only school to offer the entire range of adventure sports like Rock climbing, Wall climbing, Rappelling, Net climbing, Bridge crossing, Tree house and Camping on site.The only school in Hyderabad to have all the sports facilities starting from soccer field, athletics track, swimming pool, indoor badminton court, indoor basket ball court to tennis courts and cricket nets to skating rink and golf driving range.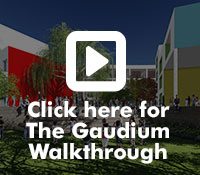 Marked this date?
[add_eventon event_count="5″ show_limit="yes"]