Do you feel Summer Camps are more for 'looking after' your kids rather than actually doing something for them?
Let's be honest. Most of the so called Summer Camps are more designed to 'relieve' you of your parental duties rather than value adding or making your kids time more productive during the Summer Break.
Kids too are looking forward to this break after a year of hectic study pressure and would look to unwind. The talk of a Summer Camp will seem more like a 'Summer School' than like a period that they can enjoy (which they should).
The Gaudium provides a solution that addresses both these issues. The Summer Camp being introduced is one-of-a-kind programme that easily blends fun with the actual process of making your kids develop a few extra skills. Be it Archery, Dance or Film Making your kid will not just learn new tricks but actually look forward to do so.
This 4 weeks programme is designed to make your kids say after the break "You must see what I learnt!" and you say "Wow, my kids made really good use of the break!".
April 23, 2018 – May 18, 2018
Seniors Programme (Age 7 years and above)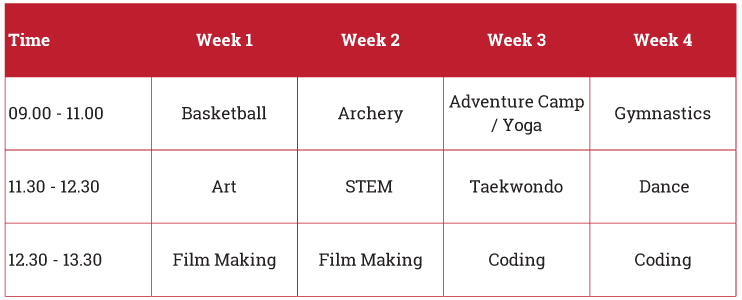 Juniors Programme (Age 3-6 years)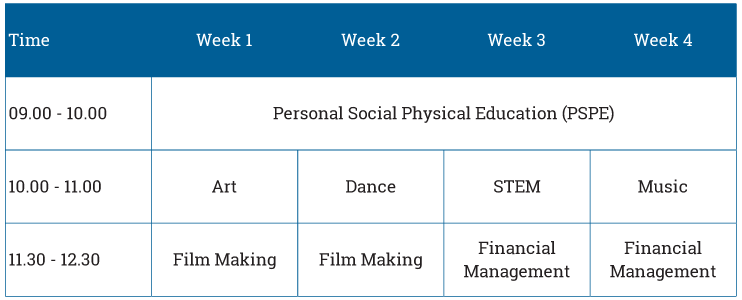 FEES (Inclusive of snacks)
Juniors: Rs. 10,000/-
Seniors: Rs. 12,000/-
OPTIONAL
Rs. 5,000 for Day Care (till 5.00 p.m.)
Rs. 1,000 for Lunch
ADDITIONAL PROGRAMME
Rs. 10,000 for Aeromodelling
(10-15 years 4.00 p.m. to 5.00 p.m.)
Transport available at extra charges.
Reserve your spot by filling this form.
[[[["field13","equal_to","Juniors (3-6 years)"]],[["show_fields","field11"]],"and"],[[["field13","equal_to","Seniors (7-14 years)"]],[["show_fields","field12"]],"and"]]
keyboard_arrow_leftPrevious
Nextkeyboard_arrow_right