It is never about how much
you learn but how you learn in an
international CBSE school in Hyderabad
Choice of Curriculum

The teachers at The Gaudium – an international CBSE school in Hyderabad, understands the need to develop the gross motor, psychomotor and fine motor skills in pre-schoolers. We encourage children to interact with peers and express themselves through play and communication. This also improves their emotional and cognitive development. The progress of each child in all three domains (Cognitive, Affective and Psychomotor) is evaluated continuously.
Our Primary School curriculum relies on the IB-PYP (Primary Years Program) and CBSE programs – that's what makes us different from the other international or CBSE school in Hyderabad. The curriculum framework is ideal for developing skills and understanding of English, Mathematics, Science and Social Science in young learners. It also gives learners the foundation for seamless progress into the Cambridge Checkpoint and IGCSE or CBSE.
In line with our mission to shape our students into global citizens, we develop their linguistic skills and focus on English, Hindi and French in the primary years. We encourage creative expression and include visual art, dance and music classes as part of the holistic learning offered at The Gaudium – an international CBSE school in Hyderabad. Sport is another area of focus and our robust infrastructure paves the way for students to keenly pursue sporting activity of their choice.
Our Middle School Program offers both CBSE & IGCSE curriculum and focuses on the development of knowledge and skills in the core subject areas of Science, Mathematics and English complemented by Languages, Humanities and Arts.
The middle years are the most formative ones and we encourage students to become independent learners. We pay a great deal of attention to preparing students for higher classes and for the future itself. We inculcate skills such as reading and critical thinking that will hold students in good stead for the years to come.
What makes our Curriculum different?
We focus not on completion of syllabus but conceptual understanding
Personality of the learner is developed
Rote learning , learning by heart avoided
Learning is through activities, learning not for facts and knowledge but for life
Attitudes and skills inculcated through activities
Learning through co-operation and sharing
Projects involving society included
Fieldtrips, guest speakers, theme-based teaching used
Child is involved in the process of learning
Creative teaching techniques used
Individual attention provided to child
Differentiated Instruction planned based on child's abilities
No tuition needed unless child has learning difficulties
Counselling and Reinforcement strategies used
Excited about the school? Contact us and we will tell you how we fill happiness in your child:
Did You Know?
Our unique program called STEM gives students a hands-on experience in Science, Technology, Engineering and Maths. STEM is an acronym for Science, Technology, Engineering and Math education. STEM is a curriculum based on the idea of educating students in four specific disciplines — science, technology, engineering and mathematics — in an interdisciplinary and applied approach. Rather than teach the four disciplines as separate and discrete subjects, STEM integrates them into a cohesive learning paradigm based on real-world applications. A proper curriculum is set for each grade where the child gets to work on atleast 10 projects a year. Each lesson plan is designed to better understand the concepts taught in the classroom using hands-on and experiential activities.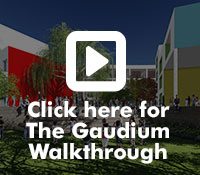 The Gaudium Events
The Gaudium
Participants: Grade 1 – Grade 5 – 2 students each Date 17 Nov 2017 Learning Objective: To understand the elements of Theater and performing arts Workshop leaders: Mrs. Deepali Trivedi Literature and Theater Fest Geckos [...]
The Gaudium
Date: 14th November 2017 Learning Objective: To observe the birth anniversary of Jawaharlal Nehru that is celebrated as "Bal Diwas". Facilitators: All In: Academic, Facilities, and Management Staff Children's day, also known as 'Bal [...]
The Gaudium
Title: Farmers Market Participants: Teachers/Students/Parents/Staff Date 11th Nov 2017 Learing Objective: Life Skills Workshop leaders: Students  The Gaudium geckos organise an Integrated fund raising event 'Farmers Market'  Life is not about finding yourself. Life is [...]