Why can't a child be
taught to fix a bulb or
repair a leak at home?
First of its kind Teaching & Learning Program
The Gaudium has the distinction of being the first school in Hyderabad to introduce STEM – a hands-on, integrated learning program popular in the USA, UK and East Asia.
Broadly activities can be called as Scholastic and Non-Scholastic Activities. The Gaudium lays equal emphasis on both kinds of activities.
STEM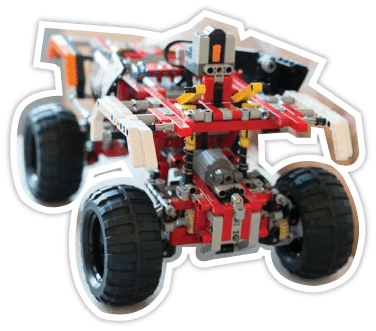 STEM is an acronym for Science, Technology, Engineering and Mathematics. Traditionally, these have been taught as separate subjects with each having different textbooks and practical exercises. The STEM program integrates all these subjects along with technology to provide a hands-on, holistic approach to learning. STEM combines these areas because the skills and knowledge in each discipline is essential for student success and the fields are deeply intertwined in the real world.
A proper curriculum is set for each grade where the child gets to work on at least 10 projects a year. Each lesson plan is designed to better understand the concepts taught in the class room using hands-on and experiential activities.
STEM in Primary School
Project examples – learning projectile science through straw rockets and catapults.

STEM in Middle School
Project examples – learning mechanics through simple and powered machines.
STEM in High School
Project examples – learning robotics and engineering through practical play.
Sharpening Communication & Language Skills
At the Gaudium we focus on the four skills of the English Language – Writing, Reading, Speaking and Listening so as to equip students with the wherewithal to handle communication effectively.
Showing Students the 'Write' Way

Handwriting
Despite computers edging out writing by hand, it will remain one of the fundamental tools in the learning toolkit as it promotes attention to detail of content, organization, evaluation and synthesis of ideas.
Creative Writing
Our emphasis on creative writing helps children think outside of the box and leads to the development of problem-solving skills. We help foster creativity and develop imagination in young minds through simple demonstrations, real-life situations and fun activities through which creative writing skills will be honed.
Exercising the mind through Reading
Reading is one of the most essential skills that improves knowledge, builds vocabulary and promotes progressive thinking. At The Gaudium we ensure that the habit of reading is inculcated in children at an early age. We provide appropriate reading material for every grade level and guide children with reading techniques.

Turning students into good Speakers and Listeners
We offer English language proficiency program for students. The program focuses on the development of linguistic competence from the absolute beginner (Grade 1) to full mastery (Grade 12) level.
Using Theatre As A Major Educational Tool
As experienced educationists we are fully aware of the positive role and impact that dramatics has in enhancing child development. We thus lay great emphasis on theatre and leverage its vast benefits to nurture children at different levels. These include:
Emotional
Children who participate in dramatics are better able to empathise with others because of their role plays. They learn to cooperate with peers, control their impulses, tend to be less aggressive, are self-confident, trusting and more focused.
Physical
Movement in drama improves flexibility, develops both gross and fine motor skills through practiced eye-hand coordination and improves balance and control.

Cognitive
Children involved in make-believe play make use of pictures created in their minds and develop abstract thinking skills. Further they also learn to share ideas, solve problems together, learn to make creative choices and use imagination to interpret the familiar in new ways.
Language
Engaging in dramatics enhances written and oral skills as well as aids vocabulary growth as children learn to use language to read, write, explain, ask and answer questions. Listening and observation skills also improve.
Life Skills
At The Gaudium, the evaluation of students covers all aspects of student's development including various areas such as Life Skills (Thinking Skills, Social Skills and Emotional Skills) & Attitudes and Values (towards Teacher, School-mates, School Activities, Environment & Value System).
The school will equip students to excel both academically and emotionally and nurture morals, ethics, and human values along with a sense of nationalism and social responsibility.
The following are the core areas to be instilled in students
Orchestrate the right understanding of success
Step forward to lead as needed, regardless of position
Building bond that foster nurturing instrumental relationships
Conflict management
Enhance concentration and memory
Articulate and arouse enthusiasm for championing change
See diversity as an opportunity
Right food & exercise for healthy life style
Handling exam pressure
Emphasis on attitude of gratitude
Understand various emotions and their impact
Importance of communication in leveraging diversity
Listen openly and send convincing message to others
Adversity and negative impact
Power of influence
How to create an empowered state of mind
Set challenging goal and to take calculated risk
Understanding into one's physiology and posture
Learning to lead by example
Craft a personal vision
Sharing clarity
Did You Know?
Gaudium is the only school to offer the entire range of adventure sports like Rock climbing, Wall climbing, Rappelling, Net climbing, Bridge crossing, Tree house and Camping on site.The only school in Hyderabad to have all the sports facilities starting from soccer field,  athletics track, swimming pool, indoor badminton court, indoor basket ball court to tennis courts and cricket nets to skating rink and golf driving range.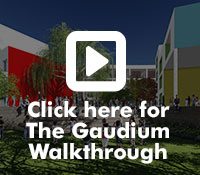 Marked this date?
[add_eventon] [/fusion_builder_column_inner][/fusion_builder_row_inner][/fusion_text]