The Gaudium,
CBSE & IB PYP Candidate
School in Hyderabad, is
privileged to have
very many firsts
to it's credit
Excited about the school? Contact us and we will tell you how we fill happiness in your child: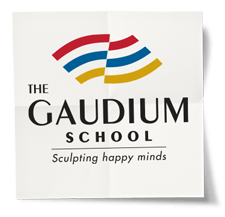 OUR LOGO : A SYMBOL OF VICTORY OVER CHALLENGES
Every facet of The Gaudium tells a story. Our logo, to begin with, is a fluttering 'victory flag'. It represents a child's triumph over challenges with him or her coming out in flying colours. The logo also stands for the victory of attaining true happiness while pursuing knowledge.
Adding a special touch to the story of our symbol are hues that have been carefully chosen to represent the four key traits that pave the way for victory. Red stands for Passion, White depicts Purity, Blue personifies Freedom, and Gold portrays Excellence. As the Victory flag flutters at The Gaudium – a CBSE & IB PYP Candidate School in Hyderabad, it fills the hearts of Teachers, Staff, Students, and Parents alike with pride.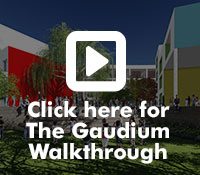 THE GAUDIUM BLOGS
The Gaudium
I happened to ask a group of senior citizens as to what is the best period of their lives? Without a second thought, they [...]
Hema Surapaneni
At the Gaudium School, children form a diversified community of learners. They come with varied interests, cognitive abilities, different cultures, linguistics, learning needs, duration of [...]
Rama Koteswara Rao
It happened in the month of May, I was commuting in a local bus transport to railway station. A young boy of about 18 [...]